This post may have affiliate links, which means I may receive commissions if you choose to purchase through links I provide (at no extra cost to you). As an Amazon Associate, I earn from qualifying purchases. Read more about these links in my disclosure policy.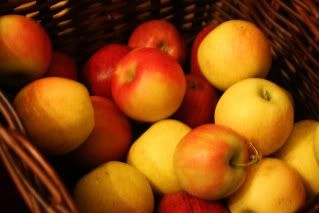 Sweet apples that carry the memories of a day well spent at the orchard, laughing with friends, carrying on, playing in the hay and reaching up tall to grab the highest golden goodness peaking out through the leaves.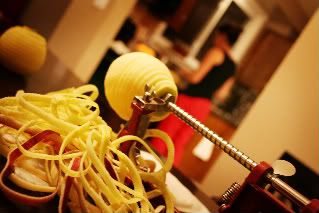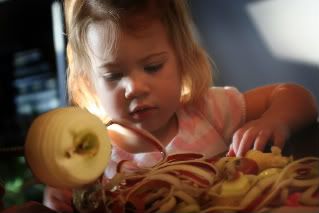 An evening to remember, dancing around the kitchen, eating a slice or two as each apple was peeled, seasoning the whole pot with cinnamon… and loving the scent that followed.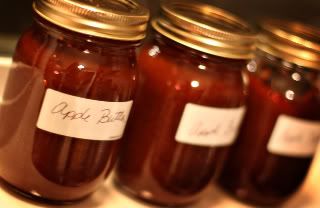 These jars hold apple butter for sure, but more than that, they hold the memories from the beginning of a wonderful fall.  They hold the warmth that emanated from our home and kitchen.  They hold the precious moments that make the taste of this apple butter even more savory.
Our recipe:
About 1 peck of apples (different varieties picked from the orchard)
3 cups sugar (I use organic cane sugar)
3 teaspoons cinnamon 
Pinch of salt
After we peel, core and cut up the apples, I throw them in my crockpot and mix in the rest of ingredients.  Cook on high for 1 hour, then on low for 10-11 hours.  If you can remember, take the lid off for the last hour and stir.
Once cooked, carefully spoon into food processor (or blender) and blend until smooth.
Ladle into canning jars and place upside down to seal or place in water bath.
Don't forget to taste at every stage… it's so good!